Courses We offer
 CISCO(CCNA,CCNP CCIE), MICROSOFT (Server,Azure,Teams),LINUX,
VMware, CompTIA, Palo Alto, Checkpoint ,F5 etc.
Other/Specialised Courses
Your Testimonials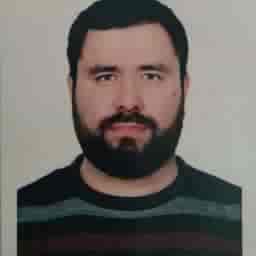 I am from Afghanistan , recently I finished A+ and MS office ,, would like to thank the whole management of IP 4 net-workers for their contribution and hard work ,, I learned it in a very professional way .recommend all afghans in Bangalore if in case they want do networking classes ,,, IP 4 networkers is the best place is to learn believe me. I am going to do mcsa course later. THANKYOU!!!
Omid Sarfraz
I am Kanishka Safi from Afghanistan I just completed my CCNA, CCNP, MCSA, MCSE in ip4 Networkers center.
Two years ago when I came to Bangalore I visited many centers for starting my network journey but after long time I join with Ip4 networkers center. I see the quality of teaching and experience of the trainer then I came to know that is the right place I choose for my career
IP4 Networkers is one of the best center for learning the Cisco field as well as in Microsoft field.
the faculty are very well experienced and friendly .and the notes are very good. those who want to start Their career with the network Field or Microsoft field plz join this center.I appreciate all the teams of networkers
Kanishka Safi
Faculties and Infrastructure match trainee requirement, management really are helpfulness, thank you Mr. Mujeeb Best Microsoft and VMware Trainer across India, I did super-fast training (SCCM and VMware) course, I am really encouraged technical people to go for right training center like IP4NETWORKERS.
Mohamed Abbas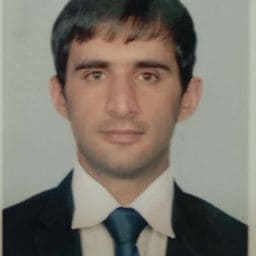 This is Solaiman MTech student from Afghanistan, I Studied here MCSA, CCNA, CCNP, CISCO ASA FIREWALL, As soon as I joined IP4 Networkers I realized that This is one of those Training Centers That I can learn Networking in a very standard way,
They have qualified lecturers with fully equipped labs
If anyone wants to learn in a technical and proper manner chose IP4 networkers
The more important is the honesty are honest
Solaiman Jahed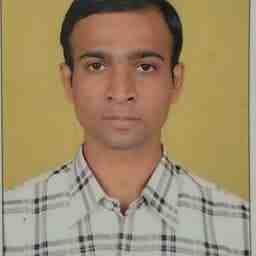 Training is Superb, I have completed the MCSA and SCCM 2012 Course here. I got a very good opportunity as soon as the course is completed.
I have passed the certification exams for both the courses as well.
Training staff is supportive, will explain the doubts at any point of the course. Even Labs are well equipped for practice.
I will highly recommend this training center for freshers as well as to experienced professionals!
Chinmay Shukla
A very good institute to start your network career. Faculties and infrastructure are available all the time.
Navya Madhu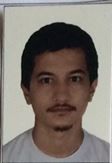 I chose this institute to learn CCNA, MSCA as well as RHCSA and i found very professional trainers. I got to learn and troubleshoot with the real devices. I am thankful to their services and all the trainers. Thank you and keep on providing these kinds of services in the upcoming year also.
Looking forward to doing other courses from you guys as well.
Manish Rawal
Very good coaching, also extended support.
Basavanna M
It's a good place to learn networking and OS courses. I recommend IP4 NETWORKERS for people who want to obtain the skills needed to get a better job.
Hussam Alattas
I am network professional and I believe in IP4 Networkers because it is best place to learn networking in Bangalore.
If you like to become more powerful in computer network u must study in IP4 Networkers.
Lotshango Josue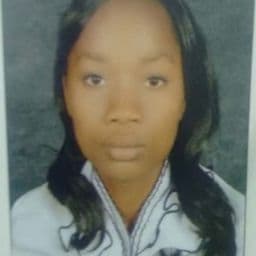 Good place to learn. all trainer is very helpful.
Kalemba Laureine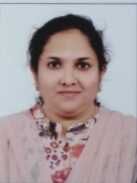 Our trainer Mohammed Sir is excellent with CCNA 200-301 concepts ,  and he makes it  easy to understand for any person.
Thank you very much Sir!
Kudos to you!!
Lubna Nikhat
It was great experience to learn from teachers like Mohammed Sir through online sessions, and I will definitely recommend this institute to my friends and relatives to gain knowledge.
Nandani Kathodia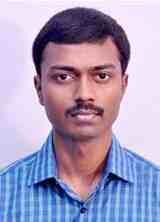 I'm very much thankful to my trainer. He have cleared most of my doubts in CCT RSTECH online course.
Thanks IP4Networkers !!
Shankara Narayanan S
I got the training on CCNA 200-301 concepts recently from trainer Mohammad, very professional, he explained concepts clearly with more practical examples, helped me with the tips for the exam as well.
Worth every penny. 😀
Karthik Dhanusu
Took up a course on CCNA 200-301 via online learning (due to the lockdown), despite the barrier of online learning, our trainer Mohammed sir has been really helpful to make us learn better.
It was a good experience, and the institute is really flexible and offers us to come in and practice whenever we can. Looking forward to explore and learn more from the CCNP Course too
Achyutha Sriya
BEST CISCO MICROSOFT PALO ALTO NETWORKING TRAINING COMPANY IN INDIA
IP4 Networkers started its Networking Training operation in 2008 . In the rapidly evolving landscape of information technology, staying ahead of the curve is not just a choice but a necessity. Among the myriad of training providers, IP4 Networker stands out as a beacon of excellence, offering training programs that are truly unique in their approach and impact.
IP4 Networkers training programs stand out as a unique and invaluable investment in the professional development of individuals in the IT sector. With a commitment to staying at the forefront of technology, a focus on practical learning, experienced instructors, customized paths, top-notch infrastructure, and global recognition, IP4 Networkers sets the standard for excellence in IT training. Choosing IP4 Networkers is not just a choice; it's a strategic decision to thrive in the dynamic world of information technology.
We  consistently, have been a close partner to our clients, with the specialization in IT Networking domain. It has been a great achievement  that we have been able to satisfy every requirements of our  clients across the industry, be it IT, Telecom, Networking etc.
IP4 Networkers, we take pride in delivering industry-leading training programs designed to empower individuals with the skills and knowledge needed to excel in the fast-paced world of information technology. Our courses are meticulously crafted, blending visionary curriculum design with practical learning experiences, ensuring that our participants are not just well-versed but truly adept in their fields.
IP4 Networkers is providing Training from  the trained Networking Specialist  for Multiple Vendor, like CISCO ( CCNA 200-301 , CCNP, CCIE) ,Microsoft (Windows Hybrid Server  , SCCM , Azure , Intune , PowerShell , Microsoft 365 ) , AWS, LINUX ,VMware ,Palo Alto (PCNSA ,PCNSE) , Checkpoint ( CCSA , CCSE)  and making it comprehensive,  affordable and high quality.
Our Experienced Instructor's
Mujeebulla
(Centre Head )
Corporate Trainer(Microsoft Certified Trainer #MCID-6491713)
(MCITP,MCSA,MCSE,SCCM,SCVMM,M365,
MS Teams, Azure & VMware )
Amit Shah
Sr. CCIE Sec.Technical Trainer
(CCIE No. # 64432)
CCNA 200-301, CCNP Enterprise,
CCNP Security, CCIE Security,
PaloAlto(PCNSA,PCNSE),Forinet,
F5 Load Balancer,
Checkpoint( CCSA,CCSE)
Mallika Nandula
Sr. Technical Trainer
(CISCO ID # CSCO12088719)
(CCNA 200-301,CCNP Enterprise ,
CCNP Security,CCIE Security,
CompTIA Security+,Palo Alto,CheckPoint)
Kunwar Singh
Sr.CCIE Enterprise Infrastructure
Technical Trainer
(CCIE No.# 36104)
(CCNA 200-301, CCNP Enterprise, BCNE,
BCNP,BCEFP, RCSA, Citrix (CCA – N),
F5 Load Balancer

Why Choose IP4 Networkers ?
With fourteen years of excellence in IT networking training, IP4 Networkers forays into the list of top IT networking training institute in India. We are one of India's premier CISCO, MICROSOFT, COMPTIA & LINUXCertification Training provider aiming to deliver customers the knowledge and skills they need to succeed in today's rapidly growing networked business world. Our high quality yet affordable training courses lure people from all over the world.
What Makes IP4 Networker's Training Programs so Unique ?
IP4 Networkers had been into this industry for a rigorous fourteen years time. Our profound and thumping leadership in the industry owes to our constant upgrading and affiliating our courses to the latest Networking and Internet security products in the market. This consistency gives us the much needed potential to offer a thriving platform to our students.
Our Vision ?
Envisioning a perfect brilliant world with networking prowess, IP4 networkers are always on a mission to tread the willing and potential younger generation towards a brighter era – where IT networking forms the backbone. Driven by a belief that YOU are the one who has given us a global recognition, we make it our sole aim that every day we stay customer focused & conduct ourselves and business in a way that our customers become the top benefiters.