CISCO CERTIFIED NETWORK PROFESSIONAL → (Routing & Switching) TRAINING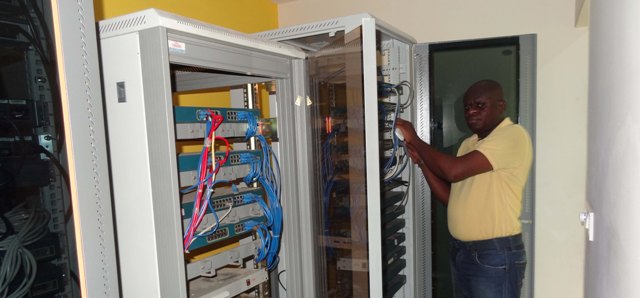 CCNP R&S Certification Training
CISCO CCNP TRAINING BOOTCAMP AT IP 4 NETWORKERS
CCNP BOOTCAMP TRAINING FOR CISCO CCNP R&S : ROUTE, SWITCH, TSHOOT
CCNP Training  and the corresponding CCNP Certification  enables individuals manage complex networks – work with core technologies, optimize infrastructure & keep key applications secure and efficient.
It is normal practice to take up CCNP training and certification before CCIE Training and certification.
The Cisco website describes Cisco Certified Network Professional (CCNP R&S) certification's role as that which validates the individual's ability to plan, implement, verify & troubleshoot local and wide area networks and work with other professionals and specialists on security, voice, wireless and video solutions at an advanced level.  It further adds that those who have achieved the CCNP certification have demonstrated skills required in enterprise roles of network technician, support engineer, systems engineer and network engineer.
 CCNP R&S Bootcamp Prerequisites:
Students are expected to have a CCNA-level of knowledge with extensive CCNP-level preparation.
The CCNP training is conducted using real Cisco equipment.
Following equipment's are available for the CCNP (R&S):
» Routers: 1841, 2600XM, 2800, 3640, 3800
» Switches: 2950, 3550
» Wireless: AIRONET WNIC, AIRONET LWAP, AIROSPACE 2000 WLC, WDS
CCNP R&S 6 to 8 Day Boot Camp
Classes will be for 6 to 8 Hrs.  with a Lunch break of half hour
FEES →
For Admissions call
Head Office Kalyan Nagar
+91-8861200802 / 080-65656524.
Jayanagar Branch
080-65300113 / +91-9886845551.
Enquiry Now