CISCO CERTIFIED INTERNETWORK EXPERT → CCIE Training (Routing and Switching)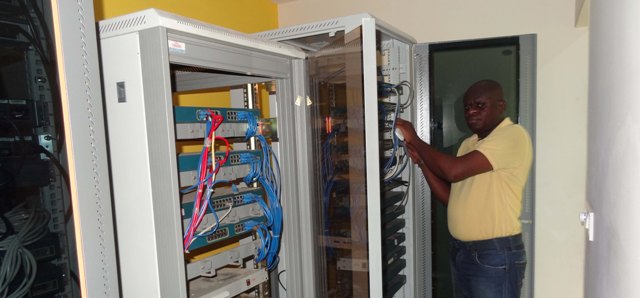 CCIE R&S Certification Training
Expert Level Knowledge and Experience
Cisco Certified Internetwork Expert (CCIE training) is the highest level of technical networking certification offered by Cisco. Put your knowledge and experience to the test. Achieve Cisco CCIE certification and accelerate your career.
The Cisco Certified Internetwork Expert (CCIE) certification is accepted worldwide as the most prestigious networking certification in the industry. Network Engineers holding an active Cisco CCIE certification are recognized for their expert network engineering skills and mastery of Cisco products and solutions. The CCIE community has established a reputation of leading the networking industry in deep technical networking knowledge and are deployed into the most technically challenging network assignments.
The program continually updates and revises its testing tools and methodologies to ensure unparalleled program quality, relevance and value. Through a rigorous written exam and a performance based lab, the CCIE program training sets the standard for internetworking expertise.
Cisco introduced the CCIE certification in 1993 to assist the industry in distinguishing the top echelon of internetworking experts worldwide. Today, CCIE certification holders represent less than 3% of all certified Cisco professionals and less than 1% of the networking professionals worldwide.
Duration for CCIE  Training (R&S) Integrated program 6 months
Duration for CCIE Training (R&S) written and Lab Program 2 Months
IP4 Networkers, Bangalore offers a full time i.e. on Regular track & weekend track for CCIE Training (R&S)
The CCIE training (R&S) is conducted using real Cisco equipment with the complete lab for CCIE Training (R&S).
Following equipment's are available for the CCIE (R&S) classes:
» Routers: 1800, 2600xm, 2800, 3640, 3800
» Wireless: Switches: 2950, 3550
Note: The complete Lab is present for the access 24 X 7 for CCIE Candidates.
CCIE Training (R & S) Prerequisites:
There is no prerequisite for CCIE. Anyone can attempt the written and Lab exam, but the candidate has to have a knowledge of CCNA (R & S) + CCNP (R & S).
FEES →
For Admissions call
Head Office Kalyan Nagar
+91-8861200802 / 080-65656524.
Jayanagar Branch
080-65300113 / +91-9886845551.
Enquiry Now